Get a Trip Recommendation from a local expert
For $5 get a personalized recommendation for a hiking or bicycling trip from a local outdoor expert. Simply provide your starting location and preferences and an Adventure Consultant will use their local knowledge to find a trip ideally suited for you within 10 days (3-day expedited delivery available). Get a recommendation
What you get for $5:
Detailed trip information

When selecting your trip we account for key factors like season, weather, and trail conditions. We provide all the info you need including permit and safety information, and are available via email for questions.

Offline trail map

Download a high-quality trail map for offline access using our iOS or Android app. Map includes your trip route, nearby trails, and topographic information.

Transportation information

We'll find you a conveniently located trip accessible by your preferred mode of transit (car, bus, or bicycle)

Money-back gaurentee

If you don't like your recommendation we'll give you 100% of your money back within 30 days (refund policy).
Our Adventure Consultants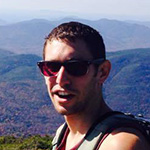 Adam Greenwald
New York City Area